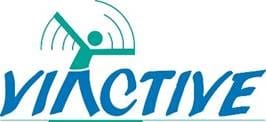 The VIACTIVE program is for people 50 years and older who want to exercise safely. The types of exercises are varied: tai chi, yoga, rhythmic bodybuilding, bodybuilding bamboo, weight training, circus, boxing, as well as cognitive, agility, speed and balance games.
Fridays from 9 a.m. to 10 a.m. (Friday, January 11 to Friday, March 15th)
Cost: $ 25 for 10 courses (minimum of 10 participants).
The program will be offered by Darina Bélanger, who has received the required training from FADOQ to lead VIACTIVE workshops.
To register, contact Mrs. Chrystine Slight at cslight@mille-isles.ca or 450 438-2958 ext. 2600.